Hello guys! Here's how to download Free Lightroom Presets.
In order to download the preset. You have to get the password first.

IMPORTANT: You have to watch the video using Youtube app to see the pop up.

Once you have the 4 digit number or passcode. Go to the video description box and click the download url.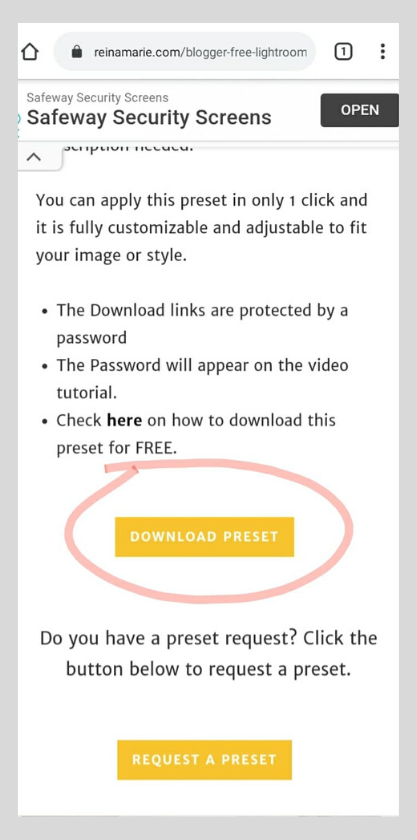 You will be redirected to my website. Click the "Download Preset" button.
This will redirect you to the download page. Enter password and click the download icon.

Open Lightroom app and import the .dng file.
If you need help or still have questions, comment below and I will reply as soon as I can 🙂