Once you're done exporting the .dng to Lightroom (If you haven't downloaded the preset click here on how to download free presets) app you can now apply the preset to any of your photos by following the steps below: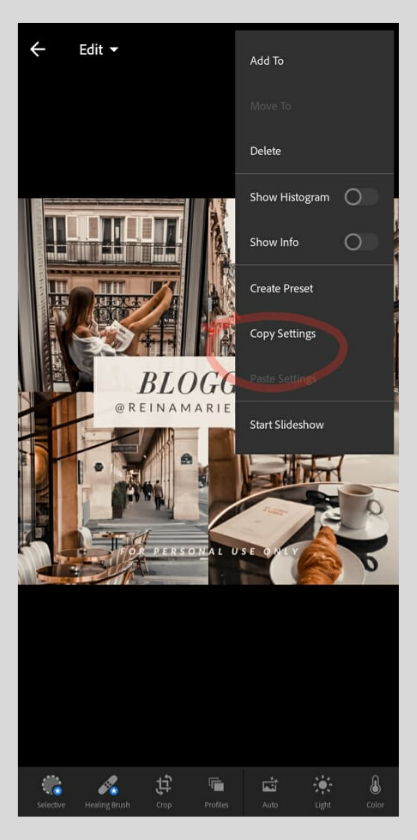 Open Lightroom app and locate the .dng file you just exported.

Click the 3 dots on the upper right corner.

Select "Copy Settings"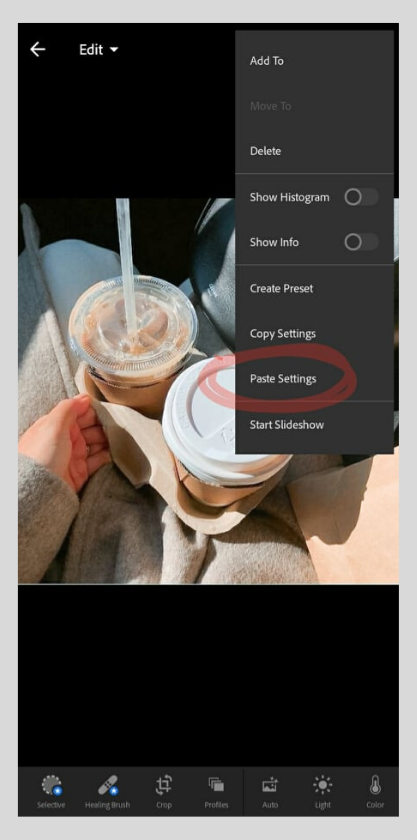 Open your photo on Lightroom and click "Paste Settings"
The preset or adjustments will be applied to your photos.